If you're a business owner, you know how much time means to you. Maybe you've found yourself saying, "I wish there were more hours in the day," trying to stay on top of not only growing the business, but managing the internal tasks that are required as well.
Now there are certainly the engaging, results-based tasks, like growing your client base, increasing sales, market research, seeing your team succeed, and many more, but some of the internal business chores can sometimes pull you away from the business more than the actual work. Oftentimes the most common thing that tends to steal the most of your time is bookkeeping, keeping you from focusing on what matters – growing the business.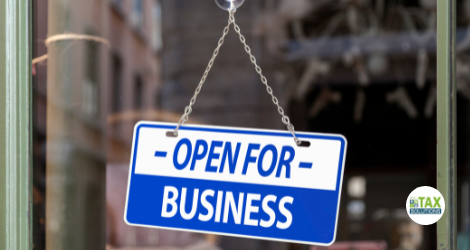 DIY Bookkeeping, Is it Worth it?
You may hear that a way to cut costs when starting up a business would be to do your own bookkeeping. This may seem true at first, but time you spend researching processes, gathering resources and learning accounting software can really begin to pile up.
By bookkeeping the do-it-yourself way, you might not technically spend money on an accountant, but the amount of your own time you take up can really end up costing you. As they say, time is money, and as a new or growing business owner, this could not be more true.
What to Look for in a Bookkeeper
Relying on an outsourced bookkeeper can give you the peace of mind that comes with trusting an expert, as well as providing you with more time to complete those critical business tasks. A trusted bookkeeper can also look out for ways to save money, maximize your returns, and much more.
Software Navigation
As a true business partner, your bookkeeper not only can determine the proper software to use, but they are highly trained and experienced in it as well. By saving you time from learning the ins and outs of complicated spreadsheets and bookkeeping software, you're able to get back to doing what you do best: running your business.
Write-Up Services
As your bookkeeper, North Georgia Tax Solutions can provide full write up services, keeping the financial side of your business running like a well-oiled machine. Our experts can provide insight on financial planning to not only keep your business running, but to prepare for a successful future.
Get Your Time Back
If you're struggling to make time for the things that you need to do to keep your business running, or get off the ground, then you need to think about finding an outsourced bookkeeper you can trust. Whether you need more time to focus on your clients, customers, or anything in between, then you need to think about outsourcing your bookkeeping.
North Georgia Tax Solutions is here to provide the services you need to fill your accounting needs. Our team of expert accountants can implement the right software, systems, and bookkeeping procedures to maintain your business's financial health. If you're interested in North Georgia Tax Solutions' bookkeeping and write-up services, contact us today.